Tradeshow and Event Graphics
We all know that planning for trade shows is a difficult task. With deadlines being tight we want to help you with our quality printing. Whether your project involves a small pop up display or outfitting an entire booth with graphics, Destiny Graphics has the capability to complete your project accurately and on time. Here are just a few examples of signage we've printed for fundraisers, golf touranments, and other events: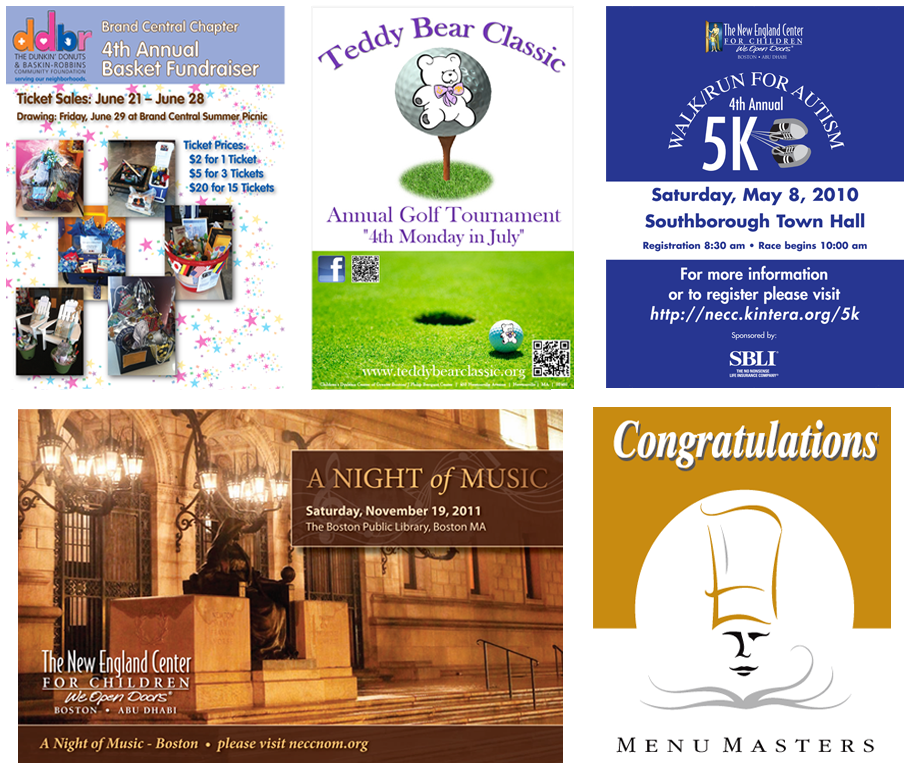 Spotlight: IDG Enterprises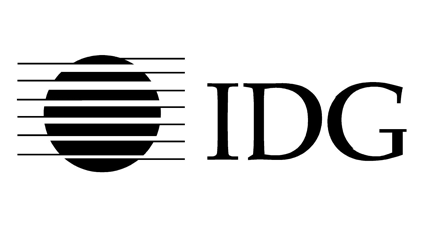 To bring together all the top IT Decision-makers IDG Enterprises offers a huge variety of events including roundtables, private dinner discussions, custom events, and executive conferences. Check out examples of our signage below, and
take an inside look at how Destiny Graphics helps bring the leaders of the IT world together with innovators from sponsors like Accellion, NTT Communications and Microsoft.

"BYOD" stands for "Bring Your Own Device"- the networkers across the nation are learning all about mobile operating systems on smartphones and tablets. The constantly changing diverse mobility landscape challenges IT professionals in the areas of access control, policy enformcement, security, and more. IT professionals are attending Mobility Management Events to learn what organizations must adopt to ensure their mobile workforce is safe and empowered. CIOs, CTOs, IT and Network Executives and Managers from top US businesses all attend sessions such as:

• Embracing the Mobile Imperative
• Managing the Brave New World of Mobile Diversity
• The Best-Laid Mobile Management Plan
• Establishing Corporate Mobile Device Policies
• Assessing Organizational Risk and Security with Mobile Device Use
• Mobile Apps: Deploying, and Managing Them





The CIO Perspectives are one-day executive events for IT leaders at mid-to large-sized organizations. These forums provide conent-rich networking events where CIOs and senior executives can collaborate on business and technology issues. Topics range from the impact of local economic conditions to national trends affecting IT in the enterprise. CIOs from some of the most respected companies in America plan the agendas for the events with CIO maganzine's event staff to crete interactive workshops, keynotes and featured speakers. The CIO Perspectives Forums empower local CIOs to:

- build sustainable professional communities
- determine the most relevant conference content for their region
- broaden the scope of their partner/supplier networks





Consumerizaton of IT in the Enterprise is a one-day forum event where IT and Business Executives discuss how personal technology is infusing the workplace- and how it can be managed. As the event website says, "The ability of consumer technologies to drive business innovation and productivity is profound, yet brings with it enormous responsibility to manage risk and sustain performance."

The One-Day Forums Cover the following topics:

• Cost-effective, business-smart mobile application strategies
• Mobile device procurement, management & policies
• The latest on BYOD (bring your own device) strategies
• New techniques for creating a social enterprise
• How to re-tool IT roles for the next-generation enterprise
• Where organizations are seeing the biggest benefits from tablet computers
• Best practices for data access & integration across clouds and devices
>> Below are some photos of the latest CITE event. Check out the Flickr Photoset for more.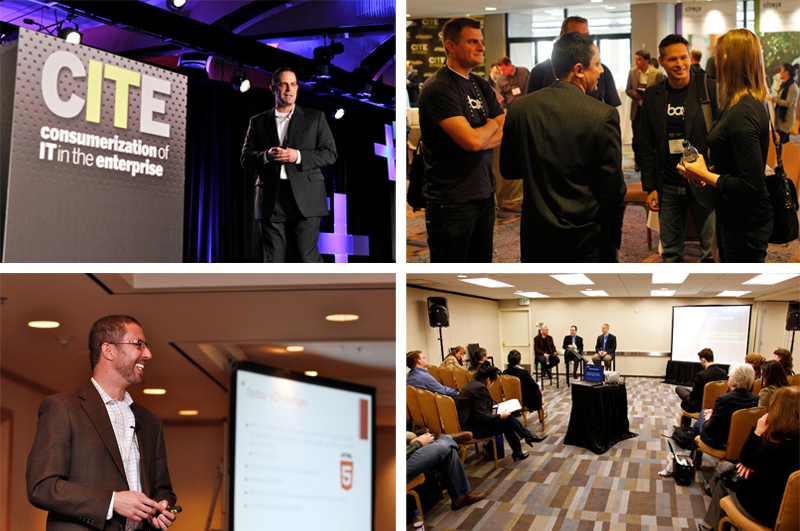 >>
A trade show or other presentation venue is a situation where
projecting a professional image becomes mission critical
. Whether you need a simple setup for the board room, or a large tradeshow booth, we can help you find the best way to get your message across, just like we help IDG Enterprises.
Call us today to explore your options!